Hazelnut Fudge Pops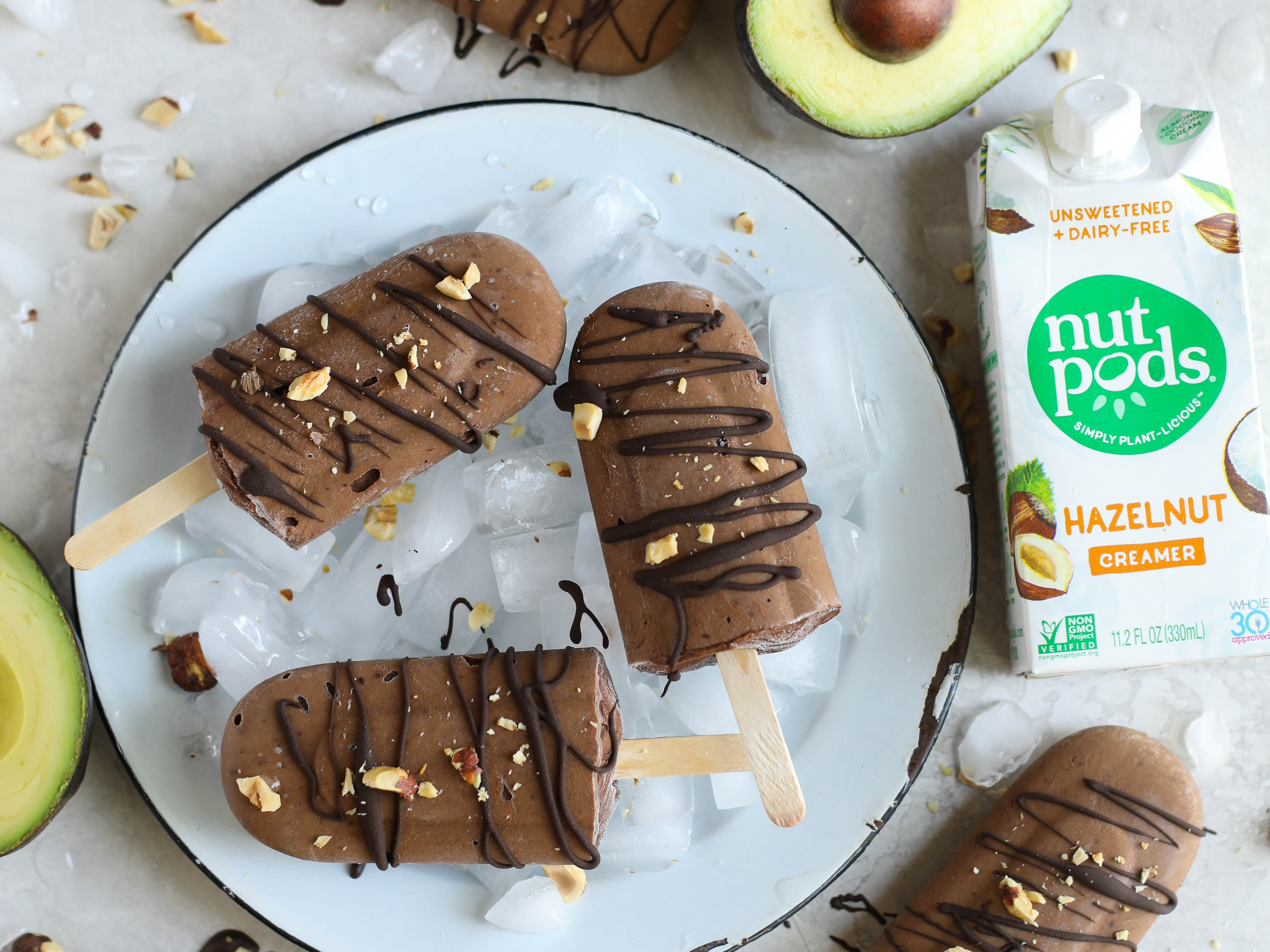 Level: Easy Peasy
Prep Time: 10 min
Total Time: 250 min
Serves: 6-8
Description
Nothing takes you back like a fudge pop. This childhood classic gets a healthy remake. We've nixed the refined sugars in place of potassium-rich bananas for sweetness and avocados to make them irresistibly creamy.
A drizzle of melted dark chocolate and a sprinkle of crushed hazelnuts are optional but why not?
Ingredients
2 medium Avocados
2 medium Ripe Bananas (yellow with spots)
1/4 cup cocoa powder
8 ounces hazelnut nutpods
1 tsp. vanilla
pinch of sea salt
Instructions
Add all ingredients to a blender. Blend until smooth. 
Pour into freezer pop molds and freeze until firm. 
Category: Desserts