Cold Brew Hazelnut Popsicles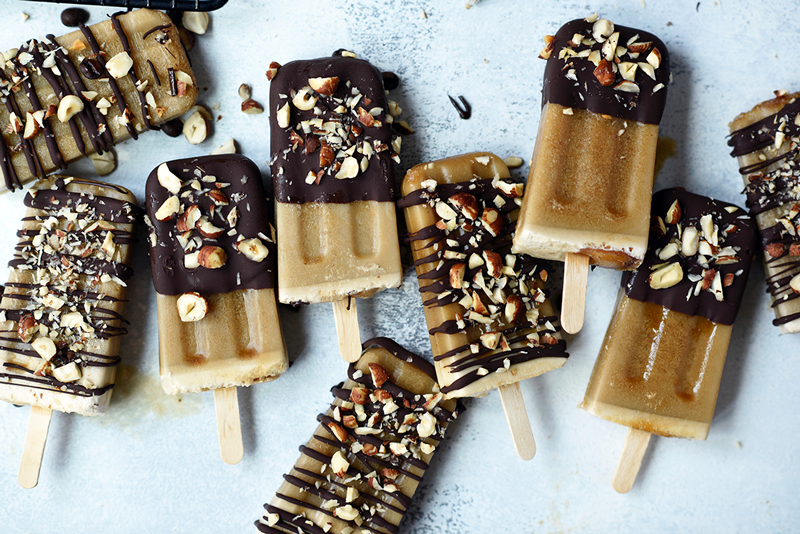 Level: Easy Peasy
Prep Time: 10 min
Total Time: Overnight min
Serves: 12 Popsicles
Ingredients:
1 container (11.2 fl oz) nutpods Hazelnut Dairy Free Creamer
¼ cup maple syrup or agave
8 oz dark chocolate, melted
¼ cup chopped hazelnuts
Directions:
Pour cold brew, creamer and maple syrup in blender. Blend on high for 30 seconds.
Pour into popsicle molds, insert sticks and freeze for 6-8 hours (overnight is best).
Run mold under warm water for a few seconds to easily remove.
Melt chocolate in double boiler. Let cool slightly before dipping popsicles/drizzling.
Pour melted chocolate into a tall, thin glass to make it easier to dip popsicles. Alternatively, transfer melted chocolate to a plastic bag, seal, and cut off small part of tip to drizzle popsicles.
Quickly sprinkle crushed hazelnuts on top and return popsicles to freezer for 10 minutes to let chocolate harden completely. Enjoy immediately or store in an airtight container in the freezer!
Category: Desserts