DIY Pumpkin Spice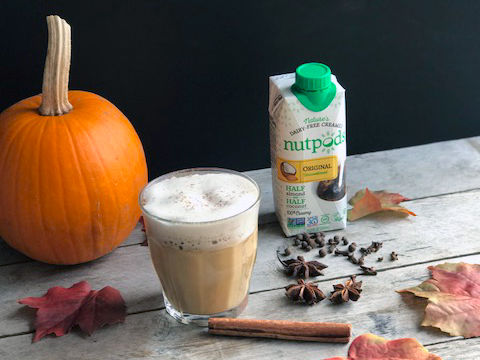 Level: Easy Peasy
Prep Time: 0 min
Total Time: 5 min
Serves: 4
Description
Did your supply of our Limited Edition Pumpkin Spice nutpods run out? We have a solution! DIY Pumpkin Spice, in under 10 minutes! 
Recipe Video
Ingredients
 3 Cinnamon Sticks, broken
1 Tablespoon Cloves
1 Star Anise, Whole
1 Tablespoon Allspice, Whole
1/2 Teaspoon nutmeg, grated
1 nutpods original  
Instructions
Add cinnamon, cloves, star anise, allspice, grated nutmeg, and nutpods original to saucepan.

Bring to boil on low heat. Stir to mix flavors. Simmer for 5 minutes.

Strain mixture into a separate bowl.

Froth mixture until desired consistency.

Add to any beverage/recipe for the perfect DIY Pumpkin Spice!
Category: Beverages