Kale Caesar Salad with Crunchy Chickpeas + Avocado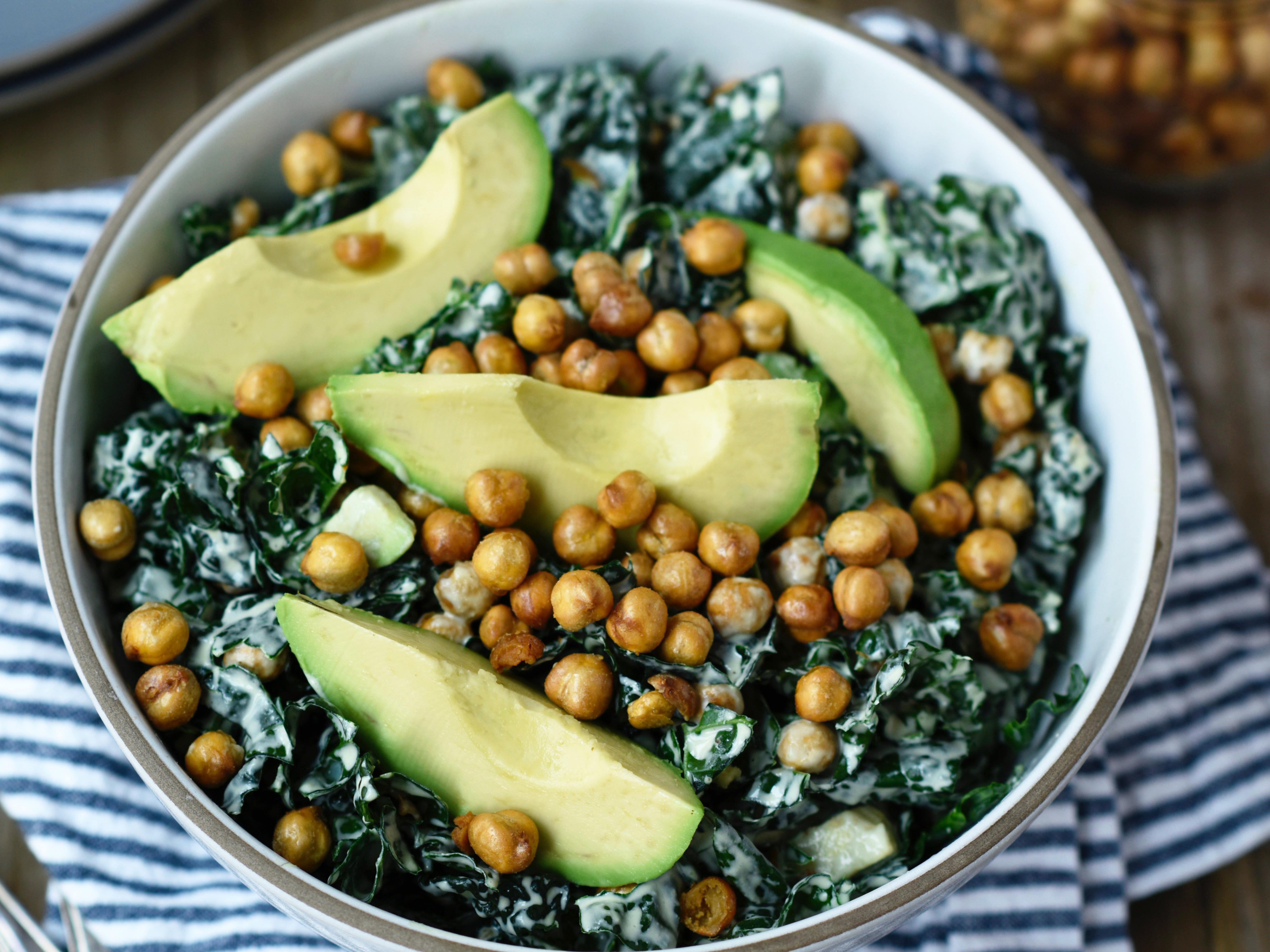 Level: Easy Peasy
Prep Time: 15 min
Total Time: 20 min
Serves: 4
Ingredients
For Vegan Caesar Dressing:
¾ cup nutpods Original Dairy Free Creamer

½ cup raw cashews, soaked in hot water for 1 hr

2 tbsp tahini

1 tbsp nutritional yeast

3 cloves minced garlic 

1 tsp dijon mustard

½ tsp apple cider vinegar

2 tbsp freshly squeezed lemon juice

1 tsp salt

Pepper to taste

Optional: 1 tbsp brining liquid from can of capers
For Salad:
1 large bunch lacinato kale, washed, de-stemmed and chopped finely

1 cup roasted chickpeas

1 ripe avocado

Optional: more nutritional yeast for topping
Directions
Soak ½ cup raw cashews in hot water for 30 minutes-1 hour. Drain and rinse.
Combine all dressing ingredients in high speed blender. Blend well until completely smooth.
Wash and de-stem kale. Chop finely. Add to large mixing bowl. Pour in about 3/4 of dressing and stir to coat well.
Add in chickpeas and avocado and taste. If desired, pour in rest of dressing. Sprinkle with nutritional yeast and enjoy!
Category: Main Dishes