Pumpkin Spice Latte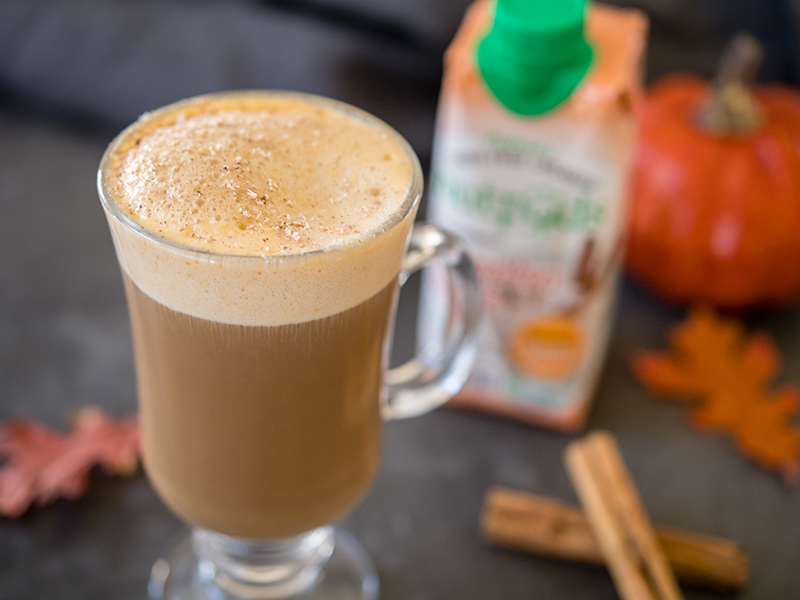 Level: Easy Peasy
Prep Time: 5 min
Total Time: 10 min
Serves: 1
If you love the pumpkin spice lattes sold at your local coffee shop, you can make your own vegan version at home, for half the price.
Ingredients
1/2 cup Pumpkin Spice nutpods
2 tablespoons pumpkin puree
1/4 teaspoon vanilla extract
Pinch of freshly grated nutmeg
2 teaspoons sugar or sweetener of choice
2 shots espresso or 1 cup strong brewed coffee
Directions
Combine nutpods, pumpkin, vanilla, nutmeg, and sugar in a small saucepan. Bring to a simmer, stirring frequently, to incorporate the pumpkin. For a foamy mixture, use a milk frother or transfer to a French press and carefully pump for 30 to 45 seconds.
Pour nutpods mixture over the espresso or coffee. Drink immediately.
Category: Beverages