Vanilla Lemon Matcha Latte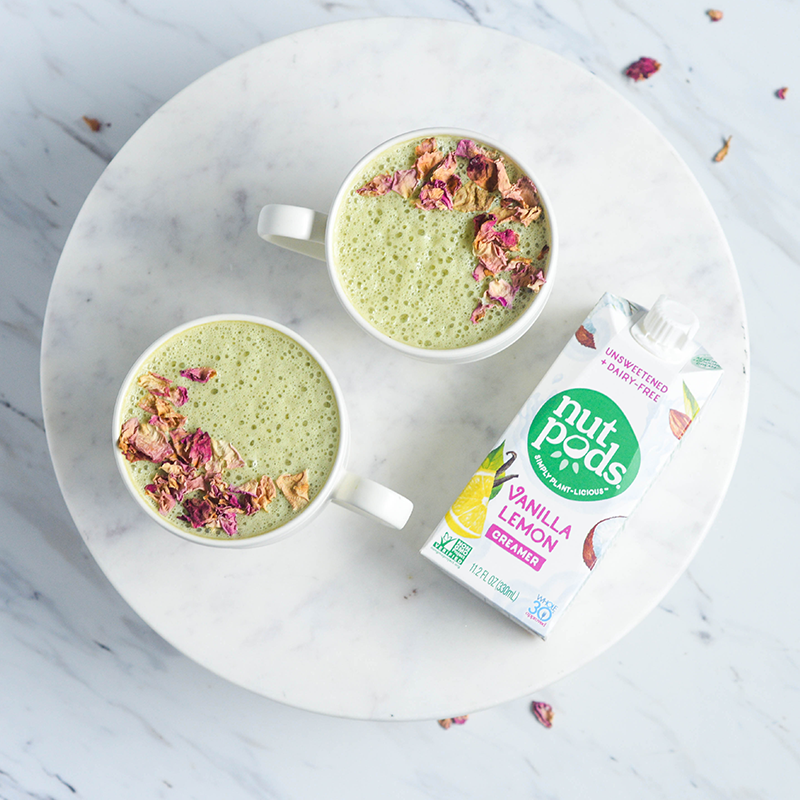 Level: Easy Peasy
Prep Time: 3 min
Total Time: 5 min
Serves: 1
A creamy, decadent bulletproof matcha latte with seasonal notes of vanilla and lemon, that just also happens to be gluten, dairy, and sugar-free thanks to a nutpods creamer base. 
INGREDIENTS
12 oz nutpods Vanilla Lemon Creamer
1 tsp matcha green tea powder
1 tbsp organic coconut butter
*Optional add in's -- 1/2 tsp cinnamon, lemon zest, 1 tsp maple syrup or 1 date chopped, adaptogens like ashwaganda or chaga, collagen powder
DIRECTIONS
Heat the nutpods Vanilla Lemon Creamer over a stovetop pot on medium-high heat until it starts to steam (remove from heat right before/as soon as it starts to bubble, approximately 3-5 minutes).
Pour into a blender and add the matcha powder, coconut butter, and any other optional ingredients. 
Blend until smooth and pour into a 12 oz coffee mug. The top should be nice and frothy. 
Category: Beverages