Iced Vanilla Lemon Matcha Latte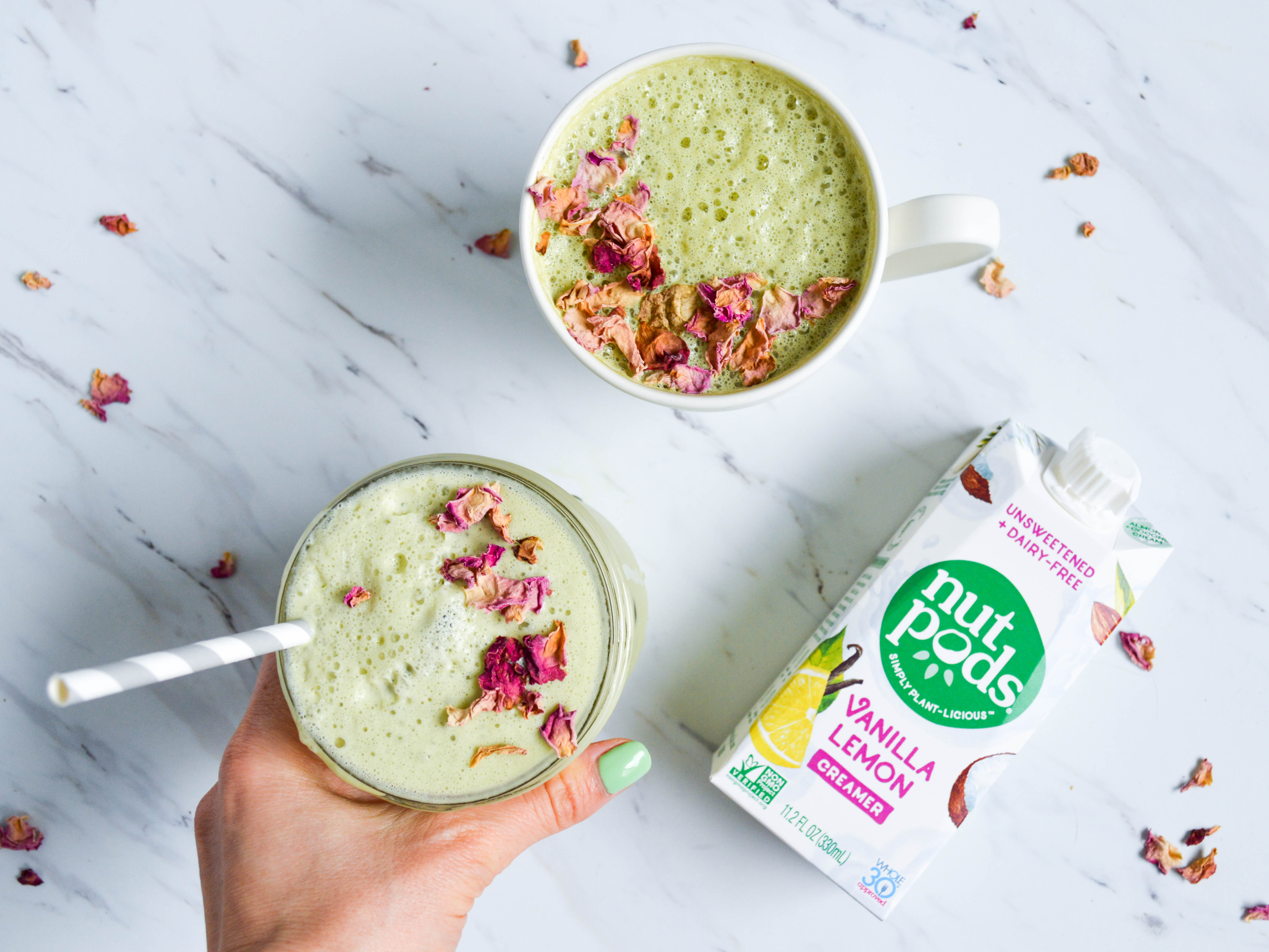 Level: Easy Peasy
Prep Time: 0 min
Total Time: 5 min
Serves: 1
Description
A creamy, foamy and refreshing iced matcha latte with bright notes of vanilla and lemon that also just happens to be gluten, dairy, and sugar-free thanks to a nutpods creamer base. 
Ingredients
8 oz nutpods Vanilla Lemon Creamer
1/4 cup very hot (but not boiling) water 
1 tsp matcha green tea powder
1 tbsp organic coconut butter
Optional add in's -- 1/2 tsp cinnamon, lemon zest, 1 tsp maple syrup or 1 date chopped, adaptogens like ashwaganda or chaga, collagen powder
Instructions
Heat the ¼ cup water so that it's steaming but not boiling (2 minutes over high heat on the stove).
Whisk together the matcha powder and hot water until well mixed (if you don't have a whisk you can also blend it together in a blender.
Add the tea mixture to the blender with all other ingredients (nutpods creamer, coconut butter and optional add-in's) and blend together until smooth and creamy.
Add ice cubes to a glass or mason jar and pour matcha mixture over, wait 1 minute before drinking to let chill.
Category: Beverages